Greetings, fellow dreamers and Happy Meal enthusiasts! Are you ready for an extraordinary adventure with McDonald's latest and delightful 'Little People, Big Dreams' Happy Meal promotion for kids? Well, hold on to your hats because we, at Marbles of Mumbles, have an enchanting surprise that'll take your imagination to new heights! While the mini books in their promotion are undeniably fantastic, we are thrilled to be the official stockists of the original 'Little People, Big Dreams' books - the perfect companion for young dreamers to embark on a journey of inspiration and discovery!
"The kind of books that adults will covet and collect as well… The language and structure is simple enough for young readers, while a biographical timeline at the end of each book offers greater historical complexity" ― Irish Times
Among the captivating titles available at Marbles of Mumbles, let us introduce you to a selection of our favourite titles that are sure to leave a lasting impression on young minds.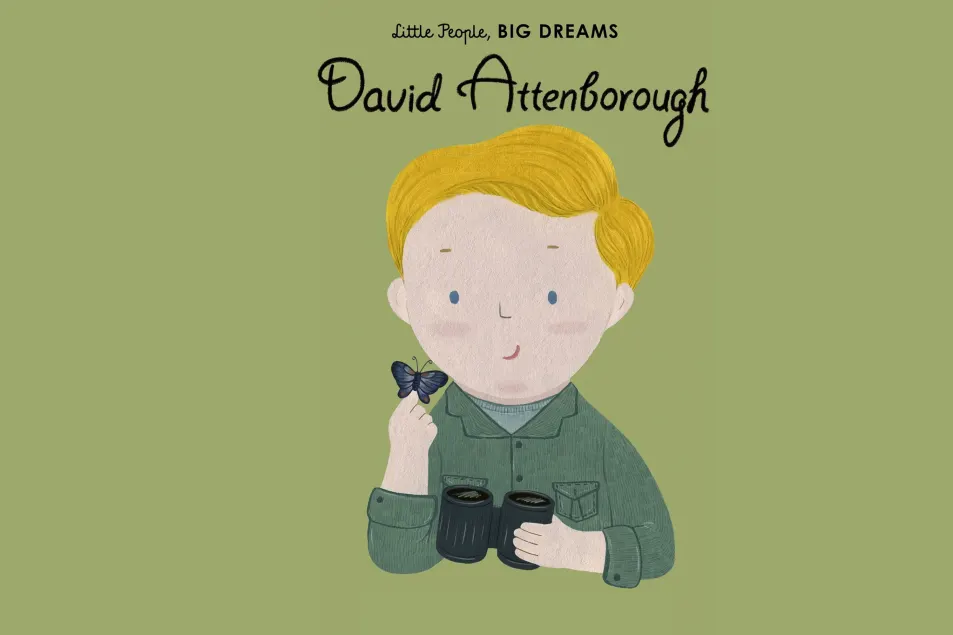 David Attenborough's "Jungle Jamboree"
Roar like a lion and swing like a monkey as you embark on a wild adventure with the one and only David Attenborough. In this thrilling tale, join him as he discovers fascinating creatures in the heart of the jungle. From chatty parrots to dancing elephants, your young explorers will be captivated by nature's wonders and the magic of storytelling.
Discover more about David Attenborough's Little People, Big Dreams book
"These books are designed with admirable simplicity… the difficult, often traumatic detail of an entire life is distilled with tremendous skill into its essence; the result is age-appropriate for yet unpatronising to five-year-olds, and hums with a sense of transgressive inspiration" ― The Times Literary Supplement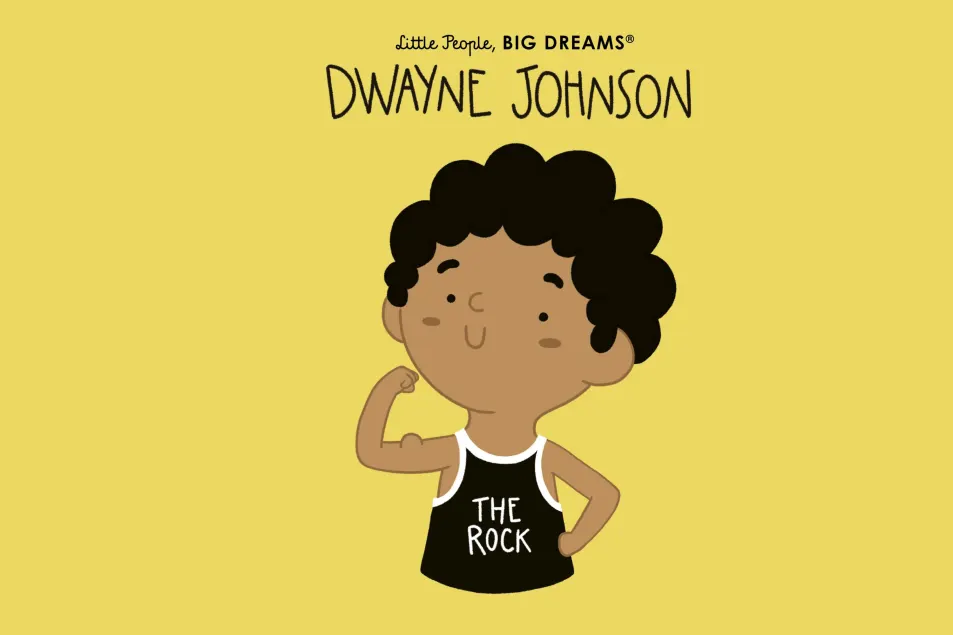 Dwayne 'The Rock' Johnson's "The Tiny Titan"
Buckle up and get ready for a mighty journey with Dwayne 'The Rock' Johnson as he takes you on an action-packed ride of determination and grit. In this humorous and empowering book, the Tiny Titan shares his secrets to overcoming obstacles, inspiring little dreamers to unleash their inner strength and become champions of their own destinies.
Discover more about Dwayne 'The Rock' Johnson's Little People, Big Dreams book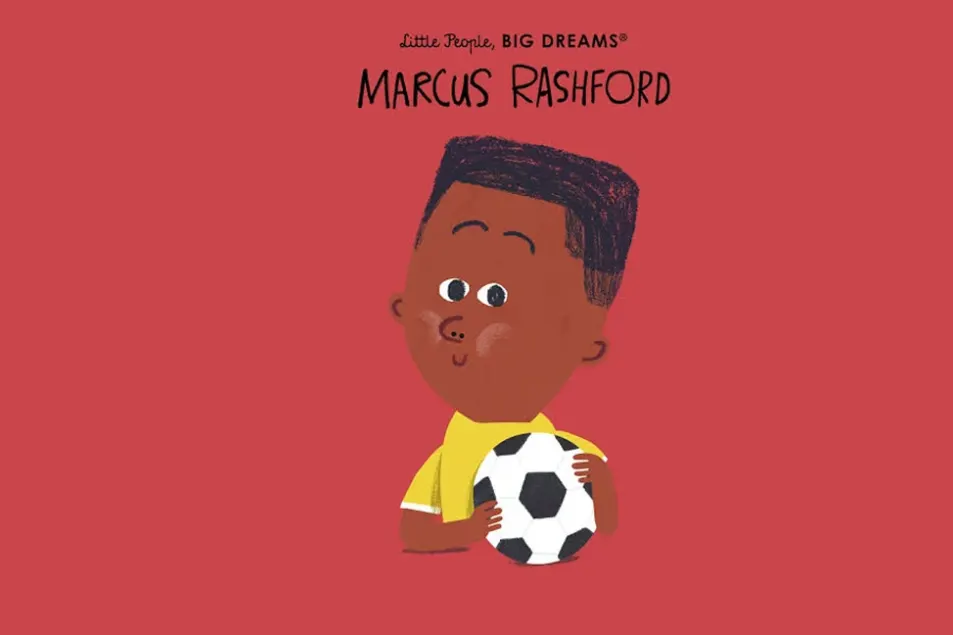 Marcus Rashford's "The Goal Getter's Guide"
Score big with Marcus Rashford's motivational masterpiece! In this heartwarming story, young readers will discover the tale of a boy who followed his passion for football and used his talents to make a difference in the world. Filled with encouragement and perseverance, this book will ignite the fire within your little ones to aim high and kick those dreams into action.
"We were utterly charmed by this stylish book." ― The Evening Standard
Discover more about Marcus Rashford Little People, Big Dreams book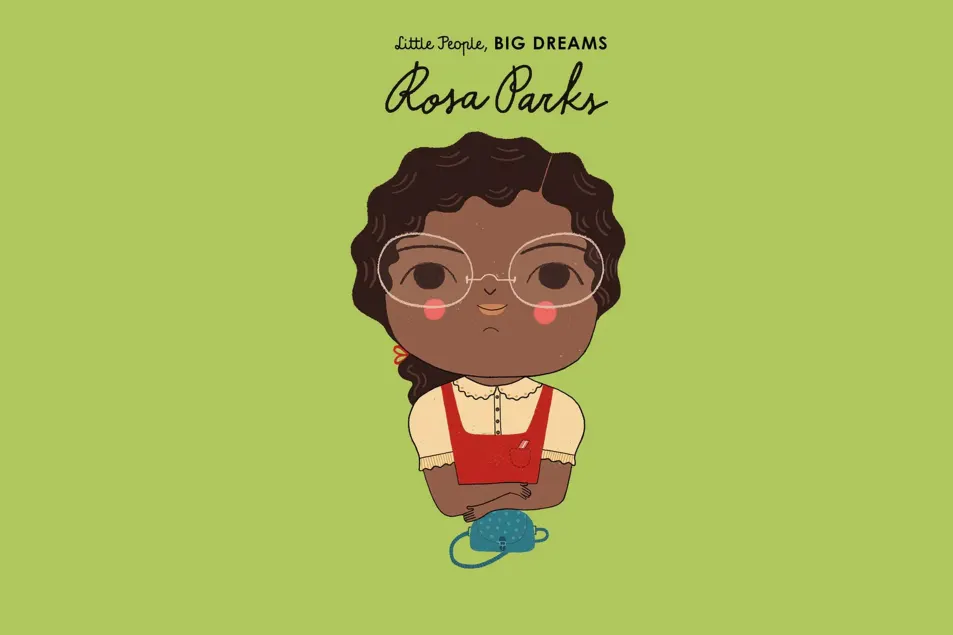 Rosa Parks' "The Courageous Cabbie"
All aboard the Courageous Cabbie's bus as we take a ride through history with the iconic Rosa Parks. This captivating book will introduce children to the incredible story of Rosa Parks and her role in sparking the Civil Rights Movement. With Rosa as their guide, young readers will learn the power of standing up for what's right and making a difference, no matter their size.
Discover more about Rosa Parks Little People, Big Dreams book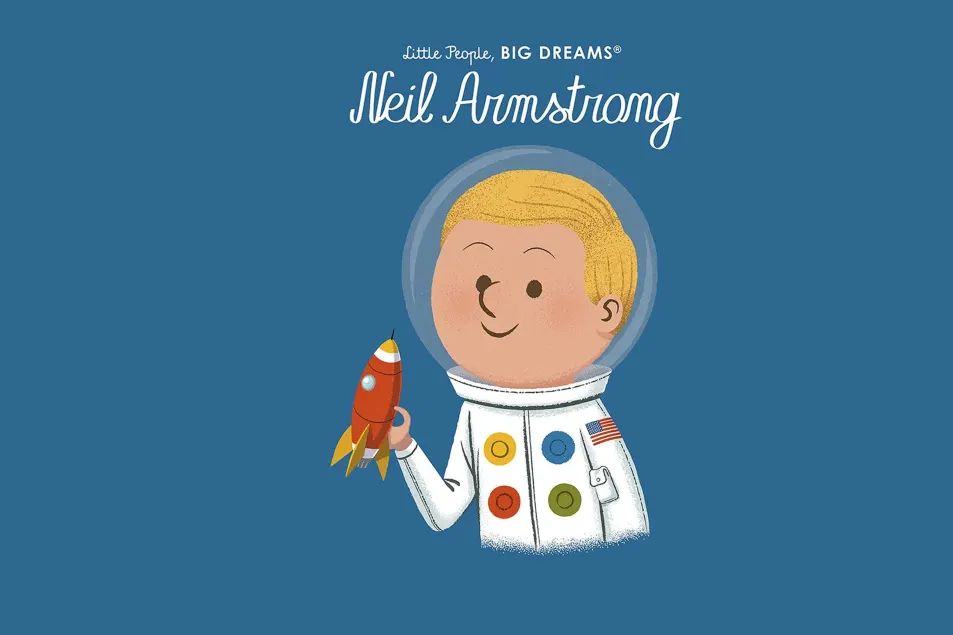 Neil Armstrong's "To the Moon and Beyond"
Houston, we have a story! Join the adventurous Neil Armstrong on a mission to the moon and beyond in this stellar book. As kids explore the cosmos with the first astronaut to walk on the moon, they'll be inspired to reach for the stars and explore the wonders of the universe.
"One of a series of illustrated biographies designed for young readers, this describes naturalist David Attenborough's life-long passion for and concern about looking after the natural world." ― Bishop's Stortford Independent
Discover more about Neil Armstrong's Little People, Big Dreams book
Conclusion
"Strikingly illustrated, they're superb first biographies for younger readers." ― Huffington Post
At Little Marbles, we believe in the magic of storytelling and its ability to inspire young minds to dream big. McDonald's 'Little People, Big Dreams' Happy Meal promotion is a testament to the power of imagination and the importance of positive role models. As you embark on this enchanting journey with us, don't forget to hop on over to our website and explore our vast collection of 'Little People, Big Dream Books.' These witty and captivating tales will spark laughter, ignite curiosity, and encourage children to embrace their dreams fearlessly. So, fellow dreamers, let's celebrate the power of imagination and embark on a journey filled with wit, wisdom, and wonder. Head to Little Marbles now, where books are windows to a world of endless possibilities and where every little dreamer can become a big dreamer! Happy reading and dreaming, folks!